Angle Cube 3 - Rechargeable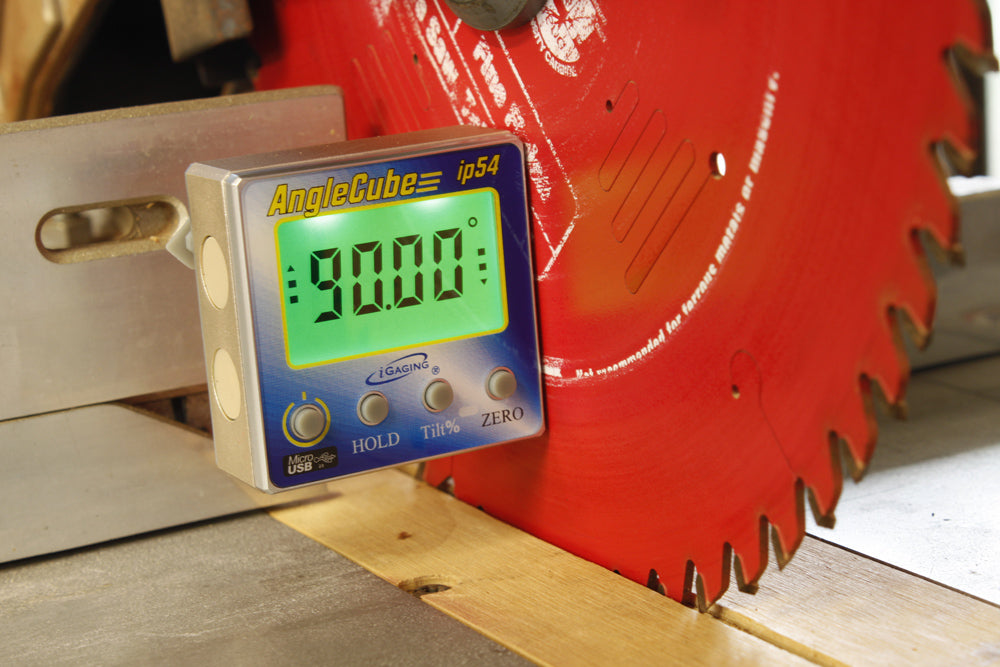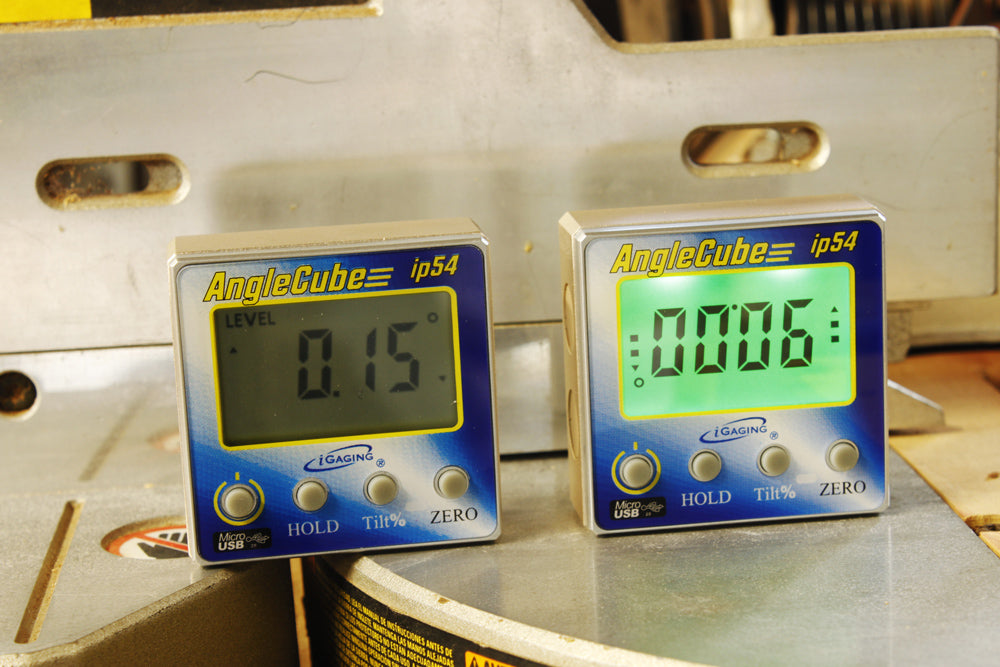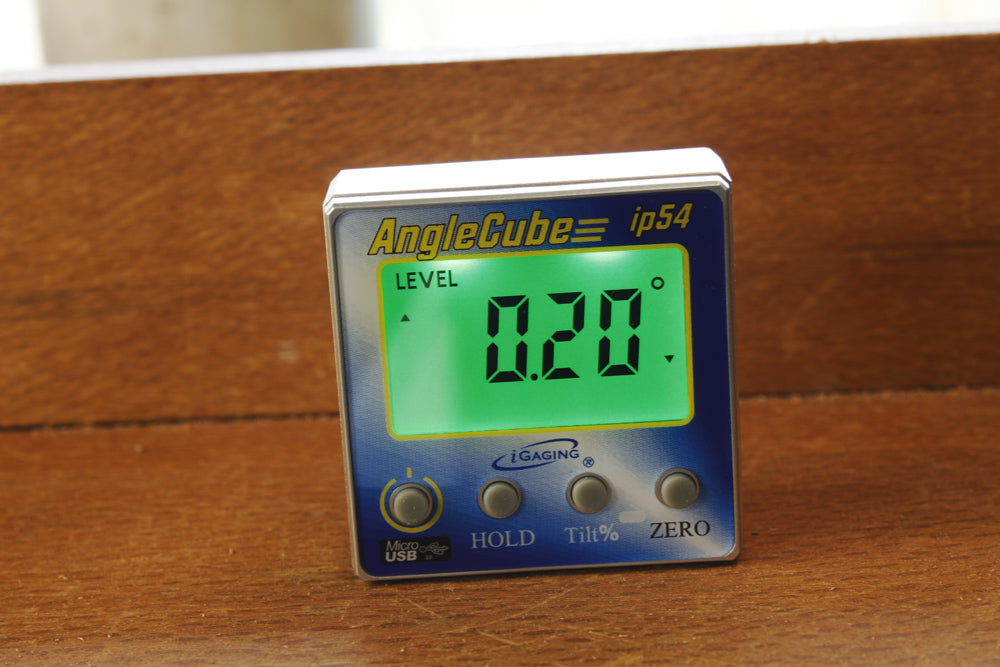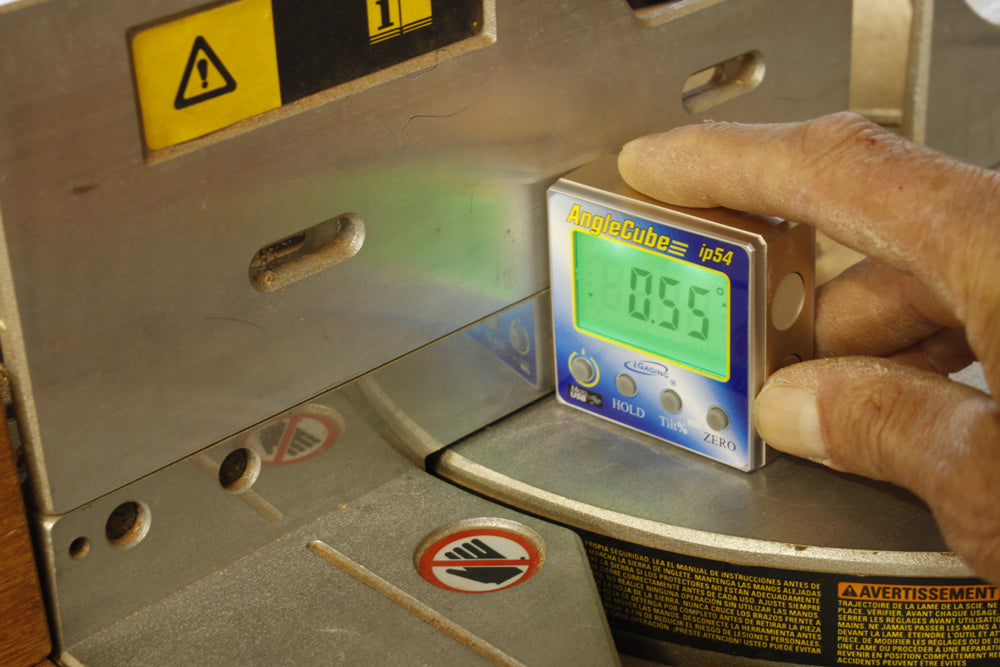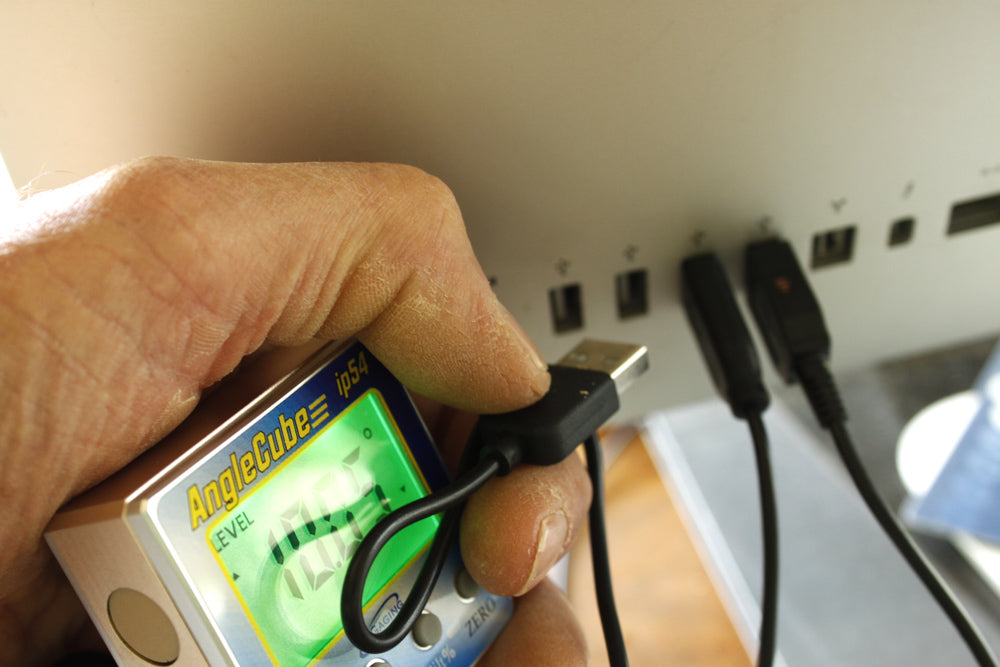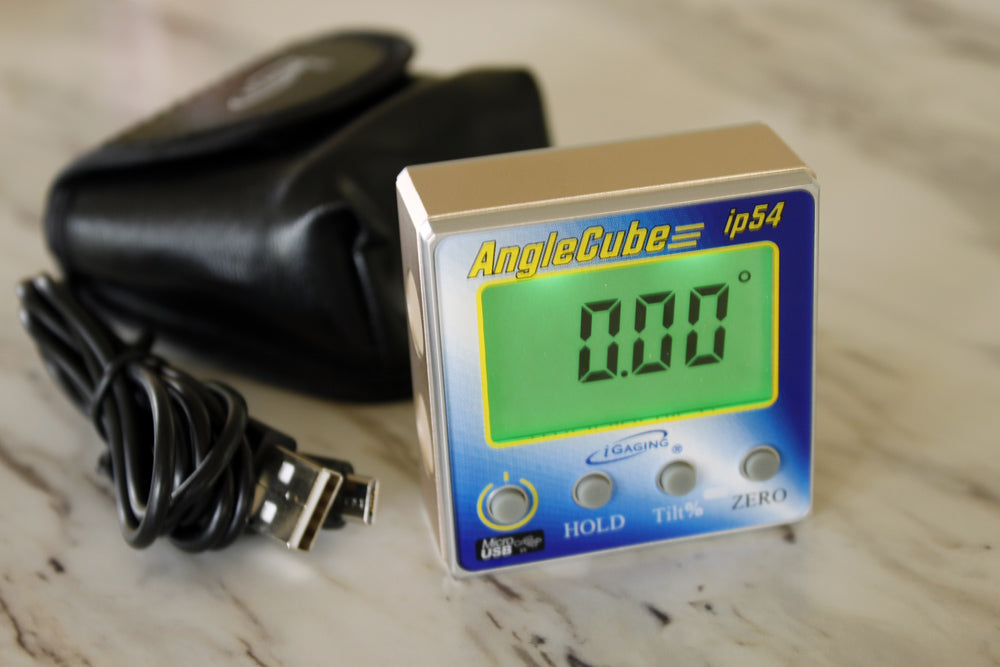 NEW & IMPROVED! Back lit, clearer and brighter display.

The new super precise angle cube 3 now has a Li-Ion rechargeable battery. The display is slightly better than the earlier design gauges but the recharge option is great as is the lighter weight. Comes with a micro USB cable for charging. Use it as you would a traditional 'level' to plumb cabinets and pictures.
With a resolution of 0.05° and an accuracy of ±0.2° you can be certain that the angle you want is the angle you get. Perfect in sharpening applications, setting blades and machinery plus other practical applications around the house and workshop.
Use it for wood machinery set-ups as well as engineering and building jobs. Magnets on three sides for attaching to saw blades and machine surfaces. Rechargeable, bright display, accurate and easy to use. USB cable and mini screwdriver included.
Industrial grade alloy aluminum with CNC machined body for ultra flatness
IP54 Protective Rating
Lightweight and easy to carry
3-side Magnetic Base (2 sides and base)
Absolute Digital Level Sensor
Anodized Finish
Rechargeable battery
Backlit & Smart Wireless Options
Level and Bevel measuring
Micro USB Data output port for recharging and data output
Protective pouch included Plenty of stock available for immediate delivery.
Australian Made
Designed and made locally
Precision Tools
High quality wood working tools
Made to Last
Selected and made to last