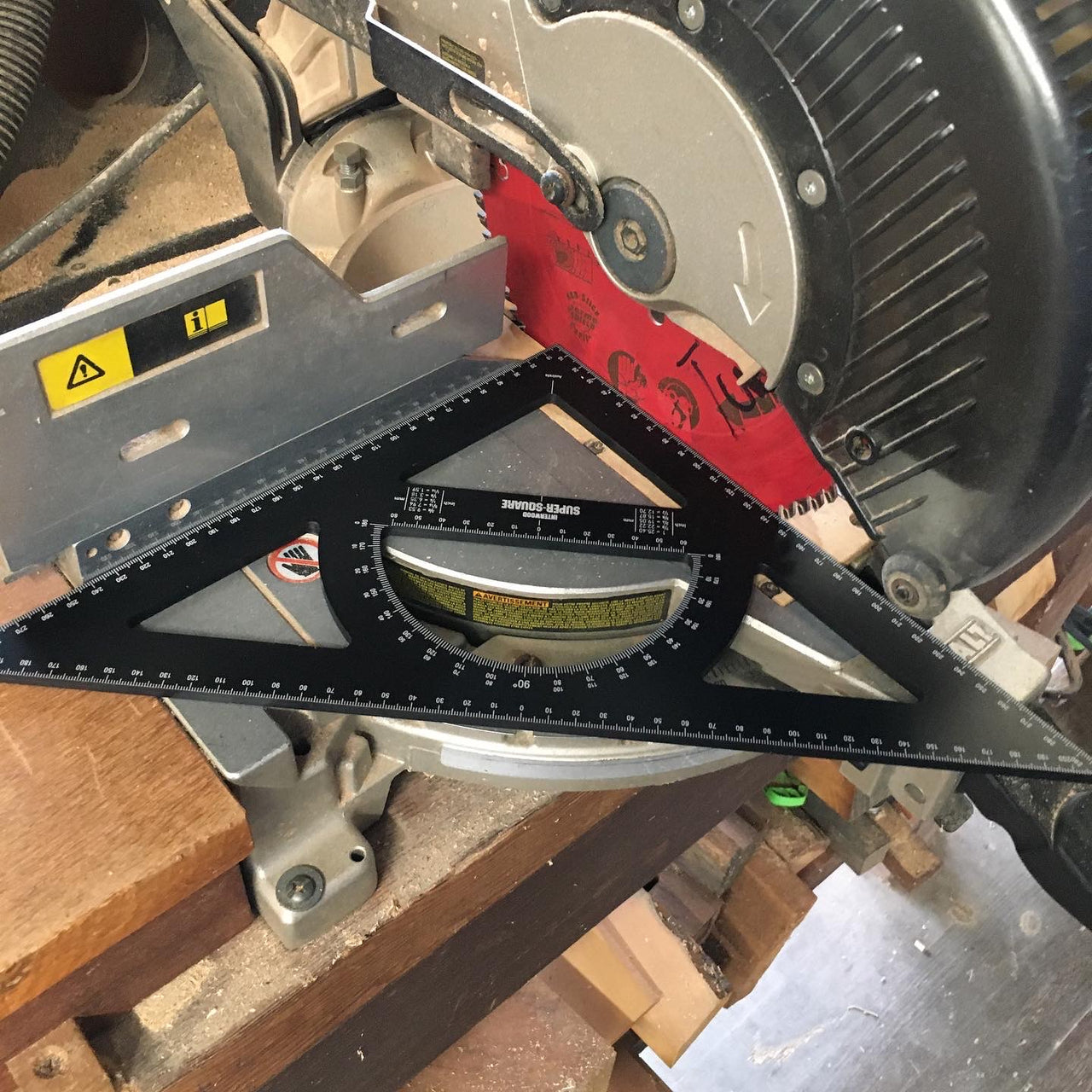 The Interwood Super-Square is CNC-machined and fully triangulated, for lasting accuracy. Made from 6 mm anodised aluminium, it reads to 300mm on two edges. This woodwork super square is designed to be highly accurate to assist you in any of your projects needing precision in measurement or angles.
Features - Woodwork Super Square.
The square has both 90° and 45° angles.
Designed for cabinetmaking, carpentry and wood machining setup.
Made from high grade, 6 mm thick precision CNC routered aluminium.
The Interwood Super-Square is made in Australia.
The 90° sides are extremely accurate. You can set your other measuring tools to this.
Protractor
Inch to metric conversion scale
Centre rule to 200mm both sides
Precision laser engraved
Can also be used in metalworking applications.
Whether you are at the marking out stage of your project, dry fit or final glue up the Interwood woodwork super square is an invaluable piece of kit for your workshop. The laser engraved measurements are easy to read and extremely accurate and, the 90° and 45° angles are precision machined to be within ±0.2°.
Supporting local businesses the super square is Australian made being machined, anodised and laser engraved all within South East Queensland. Using high quality 6mm thick aluminium and undergoing a quality anodising process the super square is designed to last plus the laser engraving makes the super square look great too.
Australian Made
Designed and made locally
Precision Tools
High quality wood working tools
Made to Last
Selected and made to last